Additional carton line assets at Pleasant Prairie, Wisconsin facility to provide next-level growth opportunities at Nosco.
PLEASANT PRAIRIE, WI – SEPTEMBER 21, 2022 – Nosco, Inc., a subsidiary of Holden Industries, Inc., announced today bold growth plans to scale up carton production at its Wisconsin-based Packaging Innovation Center by 125 million units in 2023. The new high-volume carton line will be housed in Nosco's recently expanded 271,000-square-foot headquarters facility, and will help catapult the company into next-level growth. The scaling up of Nosco's carton production line is aligned with the company's facility optimization and automation strategies, and is expected to begin later this year.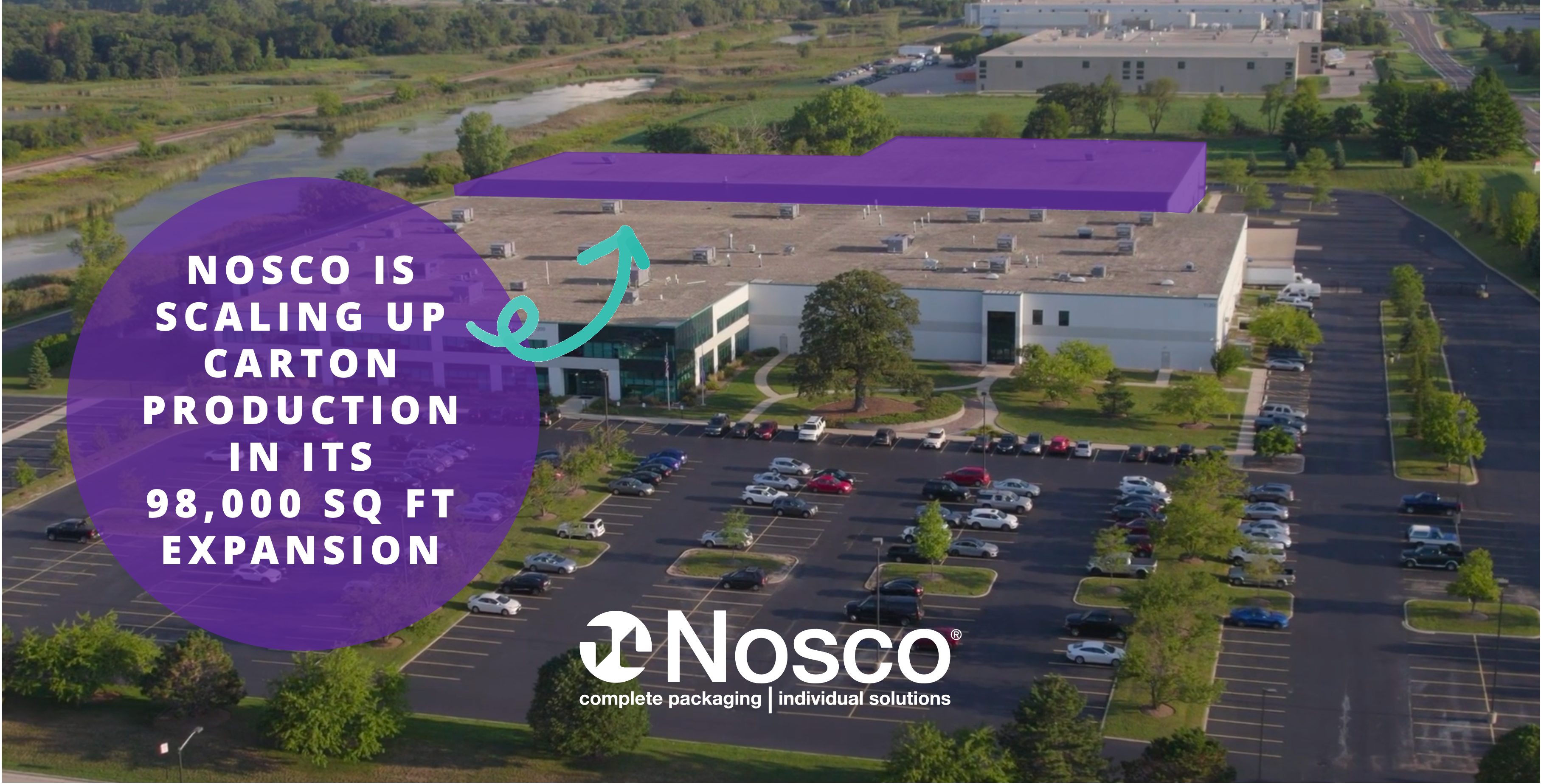 It includes:
High-Speed Nine-Color Press with reverse printing, coating and automation capabilities to support additional volume
Additional High-Speed Automated Diecutters (2) for increased productivity – bringing Nosco's total to four new diecutters in one year
High-Performance Folder-Gluers (2) with fully-automated packing features for revolutionary efficiency
In addition to housing these new assets, the expanded corporate headquarters space will be used for added production and Nosco's customer warehousing services.
"This new carton line addition will help reduce lead times and add capacity for new business at Nosco as we continue to scale up to meet our customers' growing needs," said Craig Curran, Nosco President. "Each of the new assets we have secured has the necessary features to increase output through various automation technologies. It's remarkable what they can accomplish."
Nosco will also continue to work with both new and existing customers to elevate its business by:
Leading with an exceptional customer experience, quality printed packaging and heightened responsiveness
Executing an efficient and effective onboarding program that delivers on Nosco's Time Matters Promise
Serving as a stable and strategic partner that helps customers masterfully plan and implement their printed packaging projects
Operating with the latest print technologies and automation systems to provide sustainable print opportunities and maintain responsible manufacturing practices
"Nosco is honored to have such great support from its customers," said Curran. "Many are bringing new projects to the facility that will help save lives and promote health around the world."
Scale up now with Nosco. Request a personalized innovation day this fall to help take your carton projects and product launches for 2023 to the next level. Nosco is ready to handle your increased carton volume.