Company expands headquarters facility by 98,000 square feet – now totaling 271,000 square feet.
PLEASANT PRAIRIE, WI – MARCH 7, 2022 – Nosco, Inc., a subsidiary of Holden Industries, Inc., announced today the expansion of its Wisconsin-based Packaging Innovation Center and headquarters facility to 271,000 square feet. The facility expansion will support added capacity and growth, as well as the ability to implement supply chain solutions for the warehousing of raw materials and finished goods.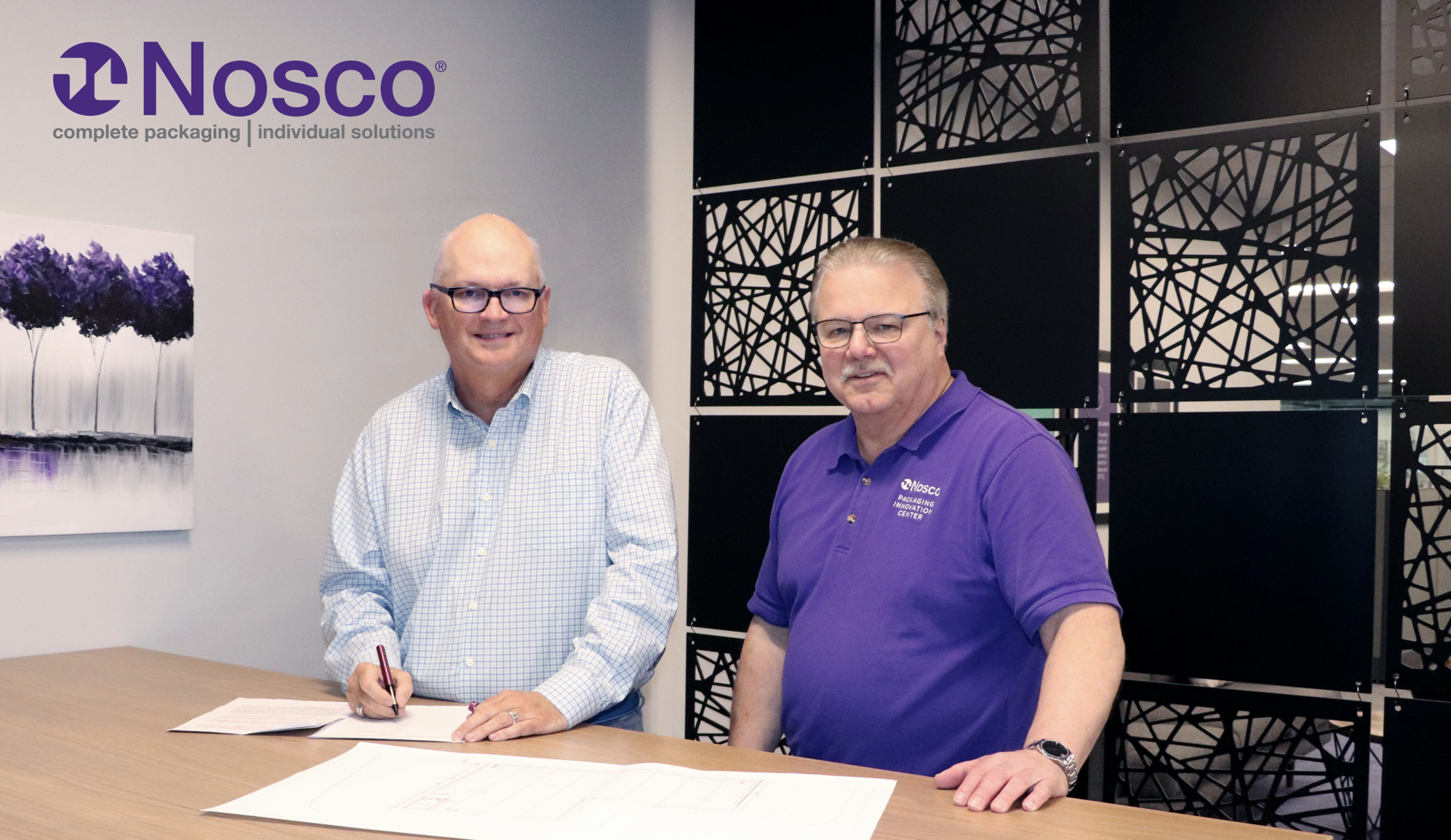 "We continue to focus on supporting customer needs during this unique time in history," said Craig Curran, Nosco President. "To do so, we need additional space to support the growth in our customer requirements."
Nosco previously announced the beginning of folding carton and label production at its base 175,000 square-foot facility in July of 2021. Initially, the facility was designed to provide redundant production capabilities and expand Nosco's efforts into a new era of printed packaging for the healthcare industry with continued focus on quality, innovation and growth. The company's expansion project will augment these efforts – adding additional supply chain capabilities and operational efficiencies to the mix.
The new facility has already helped support additional output with more space and people to meet the needs of the market. "This new expansion and existing long-term lease will allow us to expand warehousing operations significantly, while making room for more manufacturing as growth continues," said Curran. "We hope to begin use of the space this month."
In addition to Nosco's Packaging Innovation Center expansion, the company has also continued its leadership through added equipment investments for folding cartons and labels at various Nosco sites.