GURNEE, IL ­– December 27, 2017 – Nosco, Inc., a subsidiary of Holden Industries, Inc., announced today that it has achieved G7® Master Qualification, awarded by Idealliance®, a not-for-profit industry group dedicated to guiding print production best practices, specifications, and standards, worldwide. Through this qualification, Nosco joins a select group of print service providers who have successfully completed print production training, examination and qualification processes, validating their capabilities to the highest level of global industry standards and specifications.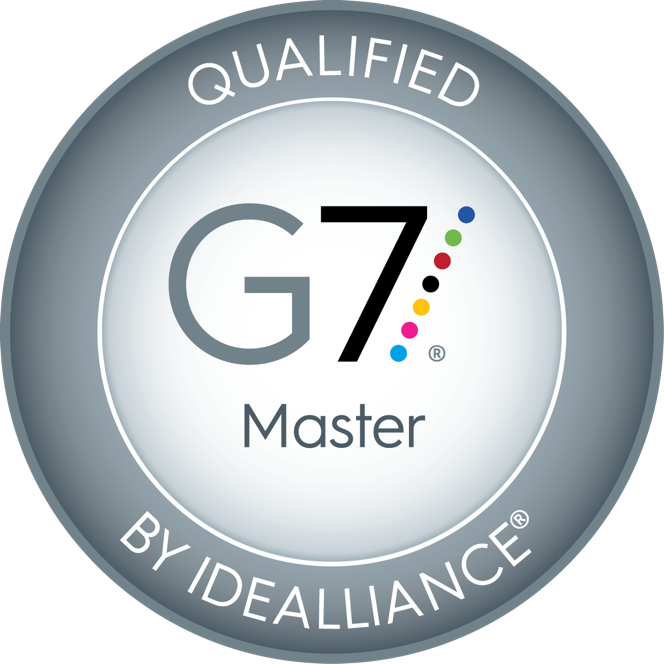 G7 is Idealliance's industry-leading set of best practices for achieving gray balance and is the driving force for achieving visual similarity across all print processes. The application of this method enables printers to reproduce a similar visual appearance across all printing types and substrates. It is for these reasons that Nosco applies G7 methods and standards to serve major brands like Alcon, Blistex, Hershey and more.
"Our customers ask us to be leaders in print quality and consistency," said Brandon Kapellusch, Prepress Solutions Architect at Nosco. "The G7 method is a way to achieve that internally at our six sites and globally with other G7 qualified printers."
"We applaud Nosco for utilizing the G7 Master Program to assure consistency and quality in their proofing, brand color management and print processes," commented Steve Bonoff for Idealliance. "G7 Master Qualification demonstrates a level of control and expertise that places Nosco at the top of their field. We applaud their leadership, commitment and support of the G7 Master Qualification Program."
About Nosco
Nosco is a full-service packaging solutions provider with a vested interest in the long-term success of its 400+ customers. With more than 110 years of experience, Nosco brings together business resources and technical expertise to better understand packaging challenges and deliver customized solutions. The company focuses on service to help continuously improve efficiencies related to supply chain, cycle times, lean initiatives and product launches.
Nosco is a subsidiary of Holden Industries, Inc. and is 100% employee owned.
About Idealliance
Idealliance® – Where media creators and technology communities collaborate to craft best practices, advance standards, and certify people, processes, and systems to achieve the highest performance in creation, production and delivery of graphic communications.
Media Contact
Heather Hill | Nosco Marketing Director
651 S. M. L. King, Jr. Ave
Waukegan, IL
847-360-4801
hhill@nosco.com