In late 2017, Nosco acquired the assets of Knight Packaging Group. As a result
of this acquisition, StretchPak was added to Nosco's line of innovative and value added
products – positioning the company as the market leader in StretchPak.
On the Time Matters front, the Quality Assurance team has achieved a consolidated 14-day cycle time on customer complaint responses for 2018.
HOW DOES THAT COMPARE TO OUR 2018 GOAL?
At the beginning of the year, we set a goal of 15 days or less. Our Operations and Shared
Services teams (across all sites) have done a great job meeting and exceeding this objective.
HOW DOES THAT COMPARE TO INDUSTRY STANDARDS?
The benchmark and industry standard expectation in this area is a 30-day cycle time.
Have questions, comments or concerns? Feel free to contact me directly – I look forward to the opportunity to serve your printed packaging (and quality) needs.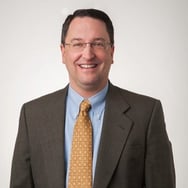 Richard W.Leach
Director of Quality & Nosco2.0 Business Solutions
DLeach@nosco.com