Nosco's advanced shipment notifications (or ASNs) are designed to compliment our Time Matters goal of delivering your printed packaging on time, complete and correct more than 95% of the time.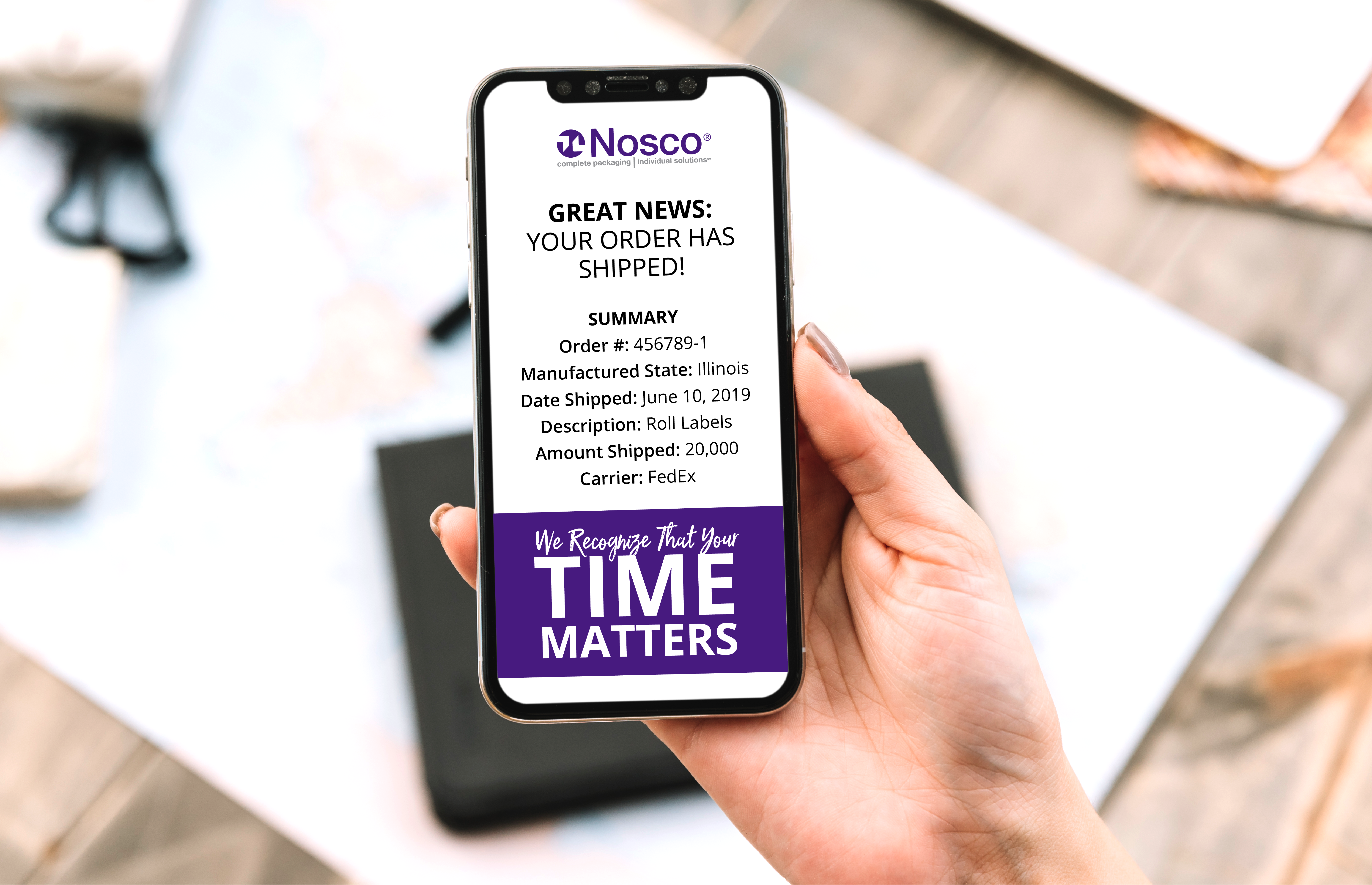 Each morning, our system auto-generates and emails a new batch of ASNs to customers like you, which is ideal for keeping track of what is coming down the pipeline.
KEY COMPONENTS OF NOSCO'S ADVANCED SHIPMENT NOTIFICATIONS
Purchase Order Number
Shipment Date
Item Description
Quantity Shipped
Carrier Information
Contact your Account Manager to have ASNs set up on your account today!