Nosco is proud to be an essential provider to many top pharmaceutical players in this fight, not to mention, other industries like personal care and natural health. With their game faces on, Nosco's employee owners are showing up, working safely and pushing full-steam-ahead. In a matter of life and death, in some cases, HP digital technologies are crucial to getting product out the door in record times, now more than ever.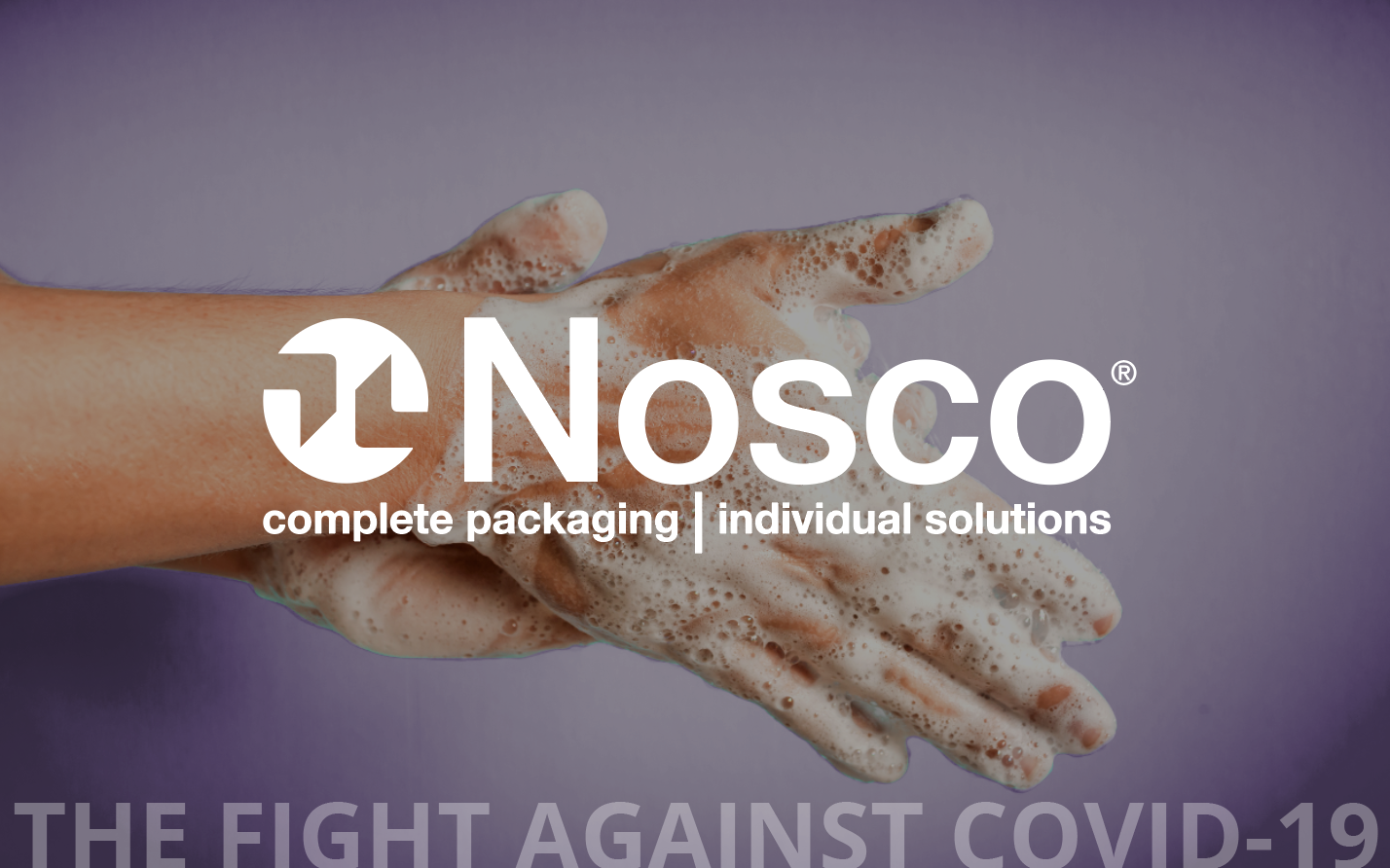 NOSCO'S HP EQUIPMENT SAVING LIVES
On April 1, 2020, Nosco was featured in an HP press release titled, "Graphic Printers Mobilize Globally to Support Public Health." Along with many other HP print service providers (PSPs), Nosco is mobilizing its facilities to deliver printed products to help the worldwide effort to battle the COVID-19 pandemic.
"We greatly appreciate our print partners and their employees for their unrelenting dedication and are pleased we can also play a part in supporting the huge effort taking place," said Santi Morera, general manager and global head of HP's Graphics Solutions Business.
[Nosco excerpt below]
"Nosco of Illinois, a subsidiary of Holden Industries, Inc, a supplier of digital print solutions for folding cartons, labels and flexible packaging focused heavily on pharma and healthcare, is using multiple HP Indigo digital label press equipment 24/7 to produce packaging testing kits, Drug products, syringes for hospitals, face masks, and hand sanitizer during the current crisis with the virus. Millions of labels have already been produced and production will continue to support the needs of the pharma and healthcare market."
Read the full press release from HP here.