Earlier this year, Nosco launched its first online packaging microsite for a natural health brand's white / private label program. Through the eCommerce site, the primary brand encourages its white / private label brands to order standardized, high-quality and custom-branded packaging directly from Nosco.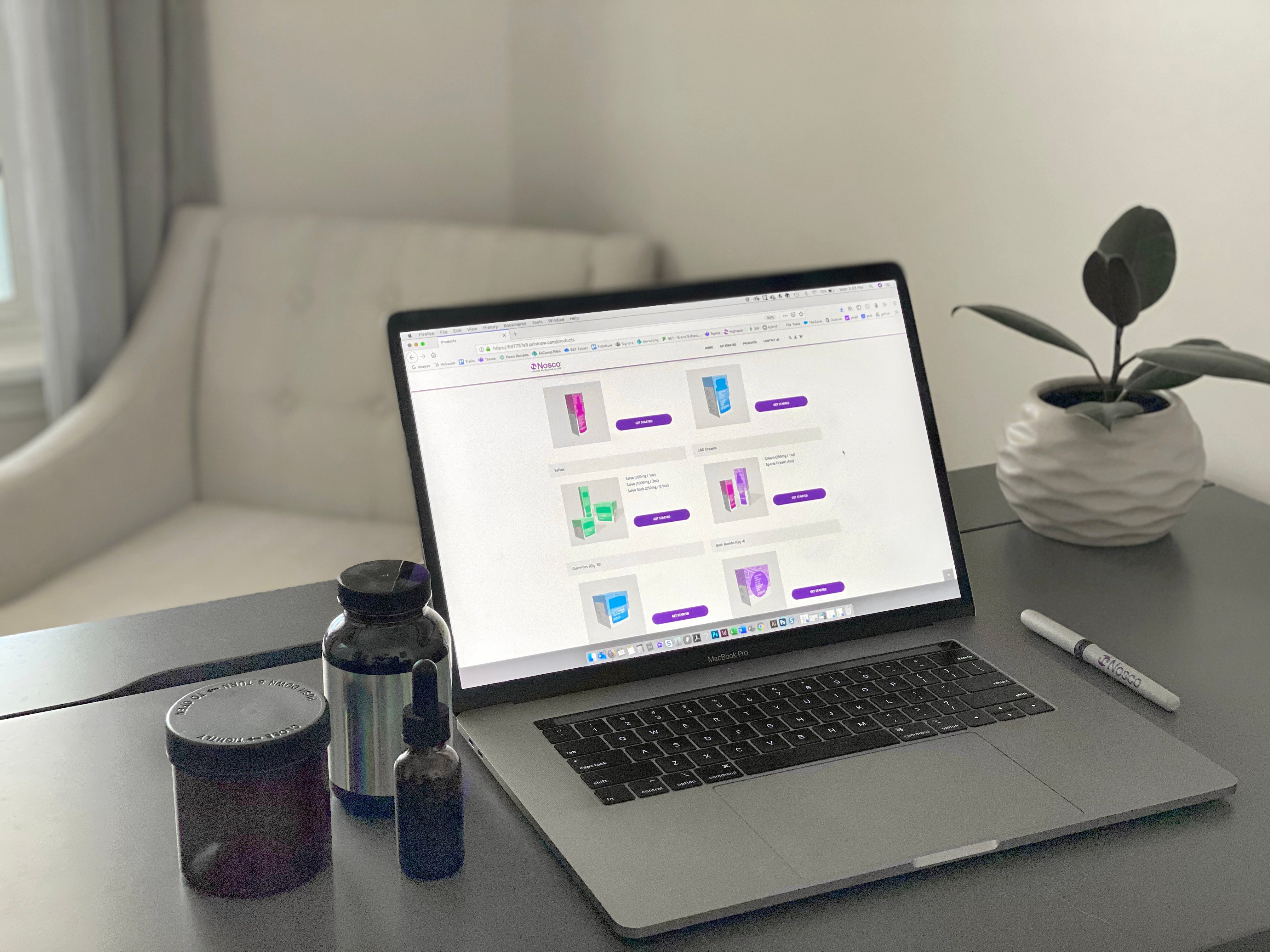 STOREFRONT FEATURES
Nosco's online packaging storefronts are custom-built to meet the needs of our customers. Here is a look at what we can offer:

Fast turns and high-quality printed packaging.
Instant online price quotes with low MOQs.
Simplified ordering for brands.
White glove service to reduce workload.
Incorporation of existing compliance standards.
In addition to these standard eCommerce enhancements, Nosco's eCommerce platform also allows for quick setups and credit card payment options.

GRAPHIC DESIGN SERVICES
As a leading printed packaging provider with over 110 years of experience, Nosco has the knowledge and expertise to get the job done right – and in today's world that includes graphic design services! To assist primary and private label brands, Nosco offers two graphic design options:

Simplified templates to help guide in-house designers.
Premium graphic design service, aka Design It For Me.
PRINT-ON-DEMAND MICROSITES
If you are a contract manufacturer (CMO), or a brand with a white label program, Nosco can provide you with a turnkey online ordering system for your printed packaging. Our streamlined packaging, quoting and procurement processes ease the demands on your staff, and ensure timely delivery of your packaging components.

Our microsites are built to accommodate:

All packaging types, including cartons, labels and flexible packaging.
Standardized formats to best fit your products.
Generic Nosco or custom branding.
Integrated project management visibility for status updates and milestones of all ordered packaging.
Centralized and/or customer-direct ordering.
Easy online proof and copy reviews / approvals for brands and compliance teams.
Looking for a microsite for your brand?
Click here to contact Rob Davis, Nosco's Digital Customer Interaction Manager!