Having started his career at Nosco shortly after graduating high school, Richard Schmerling has over thirty-seven years of service at Nosco and is a founding member of the company ESOP.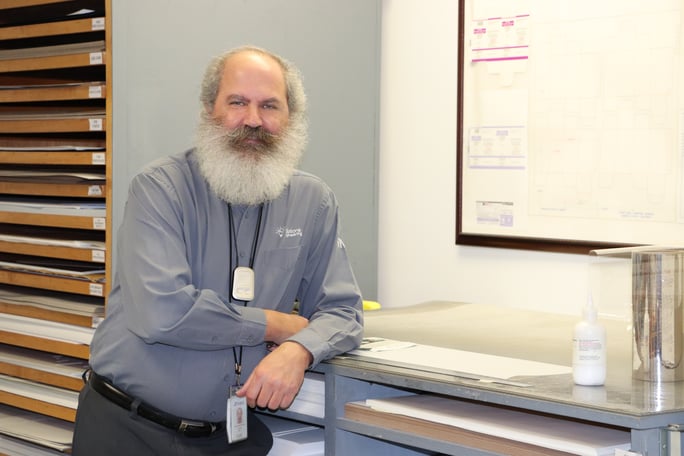 During his tenure, Richard has worked in a number of areas with varying roles and responsibilities. "I started working in carton gluing as a floor person, later working in die cutting, maintenance and even print production," he said. "I later became a gluing lead and then a trainee in structural design, finally achieving the status of senior structural designer."

In his current role, Richard utilizes his design skills and packaging knowledge to help train others in the development of new product designs, ranging from simple to uniquely complex. He is also largely responsible for helping develop formal CAD design templates that follow industry standards and best practices.
"We base our work on responsiveness, dependability, creativity and timeliness, in order to earn total confidence," said Schmerling.
Those that work closely with Richard appreciate his many years of experience and often depend on him to ensure the best support and design options are being offered to customers.