Capabilities to Protect Your Brand
Our anti-counterfeit packaging technologies and diversion solutions can be implemented individually, combined on multiple packaging components and layered for increased effectiveness.
2D Data Matrix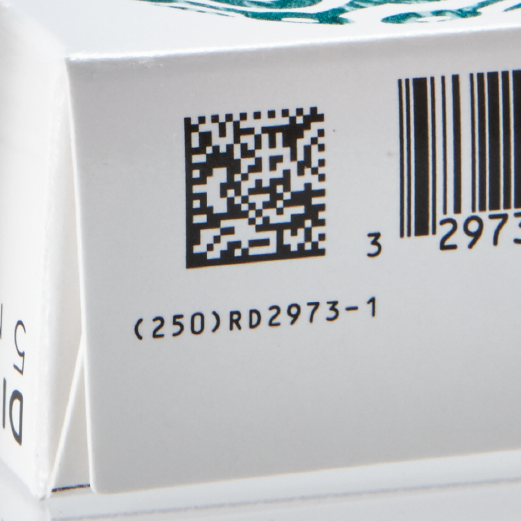 Data matrix or human-readable codes are digitally printed directly on your item-level packaging thanks to Nosco's On_Demand Solutions. This allows for low unit cost protection with minimal changes to your production line. These solutions can be coupled to complement your brand incentives, authentication and existing loyalty programs.
Coin Reactive Ink
This type of ink is suitable for verification by the user or controller under normal, everyday conditions. A coin is used to check packaging that is printed with coin reactive ink for authenticity. The invisible print appears after rubbing the area with a coin.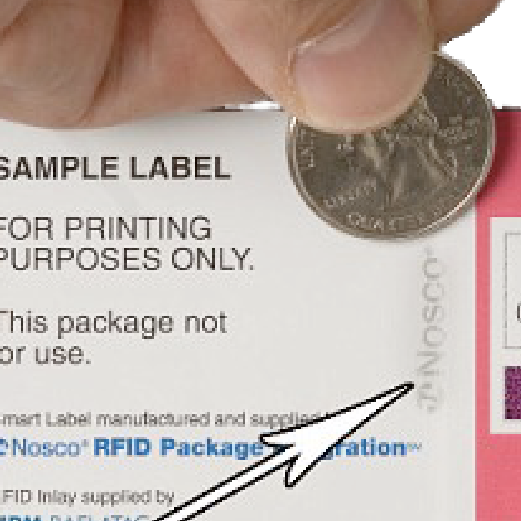 Color Shifting Ink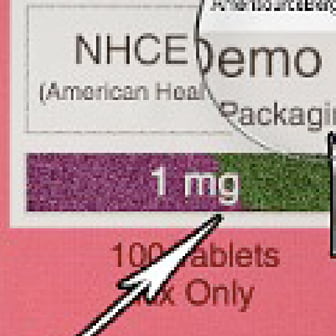 An additional level of security can be added to most packaging with the use of color-shifting inks. The color of the printed ink changes when viewed at different angles, allowing for instant authentication at a glance.
Holographic Features
Holograms are optical security elements that are used to identify your products for protection against counterfeiting, imitations and manipulations. Holograms can contain your brand logo, custom text or pattern wallpaper design. Holograms cannot be photocopied or scanned and are difficult to replicate.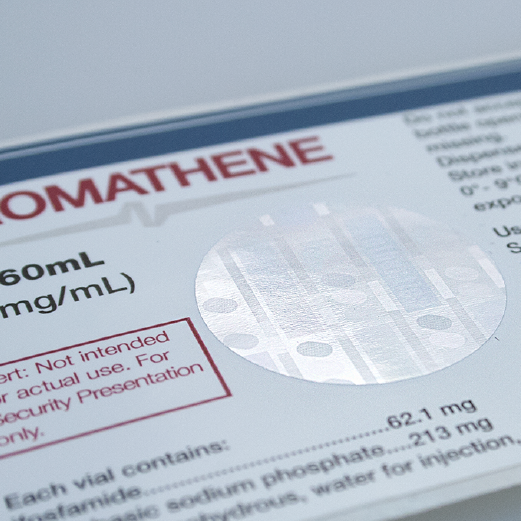 Hidden Characteristics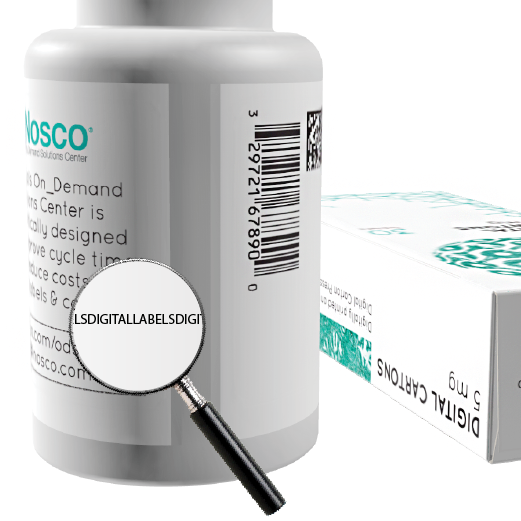 These features are simple to manufacture as a low-cost alternative. Due to the sensitive nature of these techniques, contact your Nosco Packaging Advisor to learn more about these solutions.
Invisible Ink
Nosco is leading the way in commercial invisible ink applications. Utilizing ElectroInks, our expert engineers print markings that can be static or variable, and can include text, codes and shapes. All markings are virtually invisible in normal lighting conditions, but appear under UV light to promote DSCSA track and trace compliance.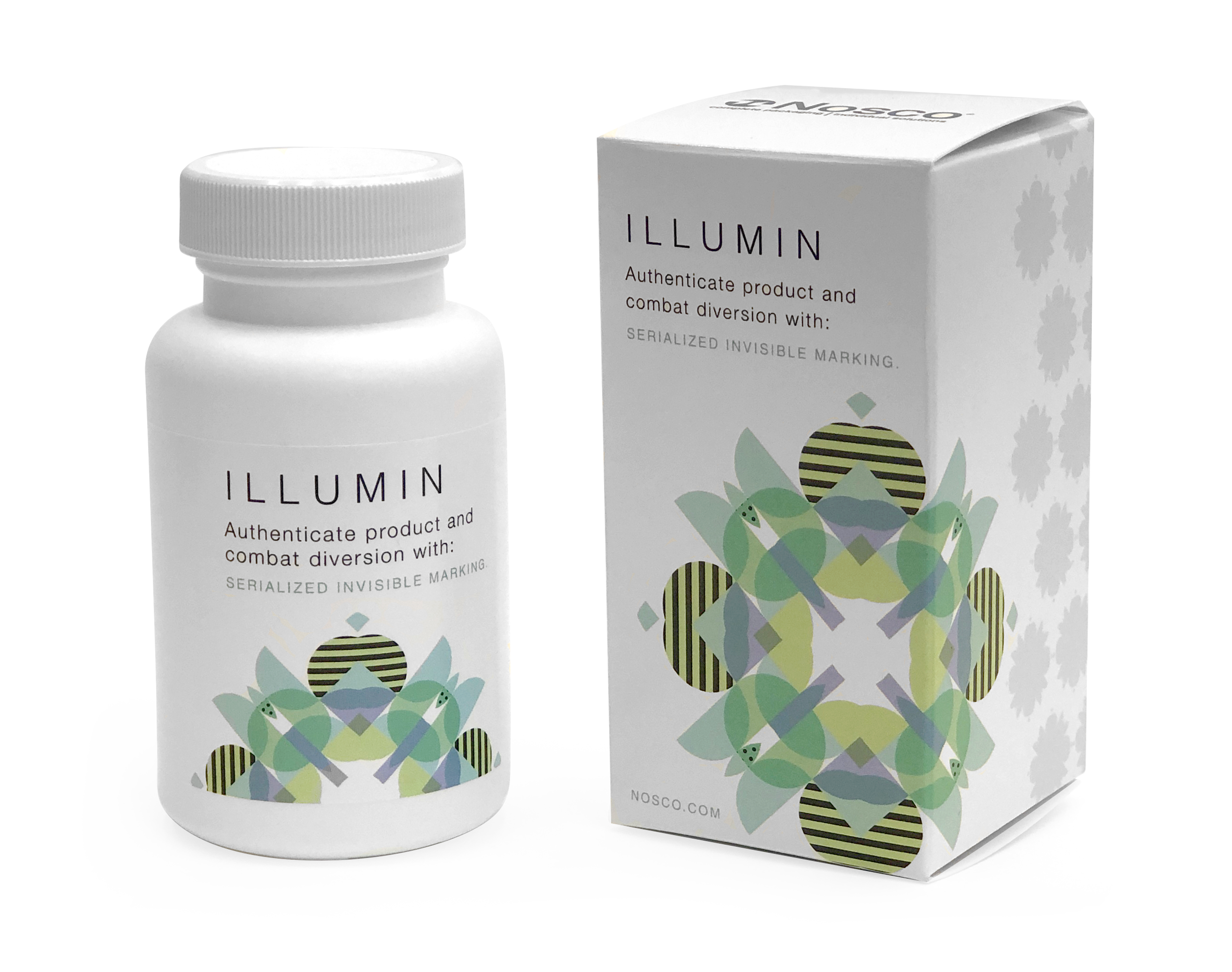 Forensic Taggant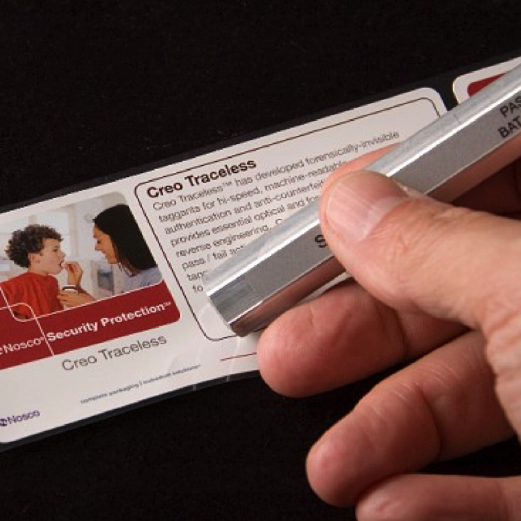 Microscopic particles or "markers" permanently integrated into a material. Taggants are invisible to the naked eye, authenticated only with special equipment and are extremely difficult to reverse engineer.