With so many brands vying for attention, it can be a challenge to stand out. That's why many are looking for new ways to reduce lead times, rebrand or update a product, improve customer retention and increase sales. Because of this, we've developed a packaging regimen to help propel your brand, compel your consumers and outsell your competition utilizing something as simple as decorative effects.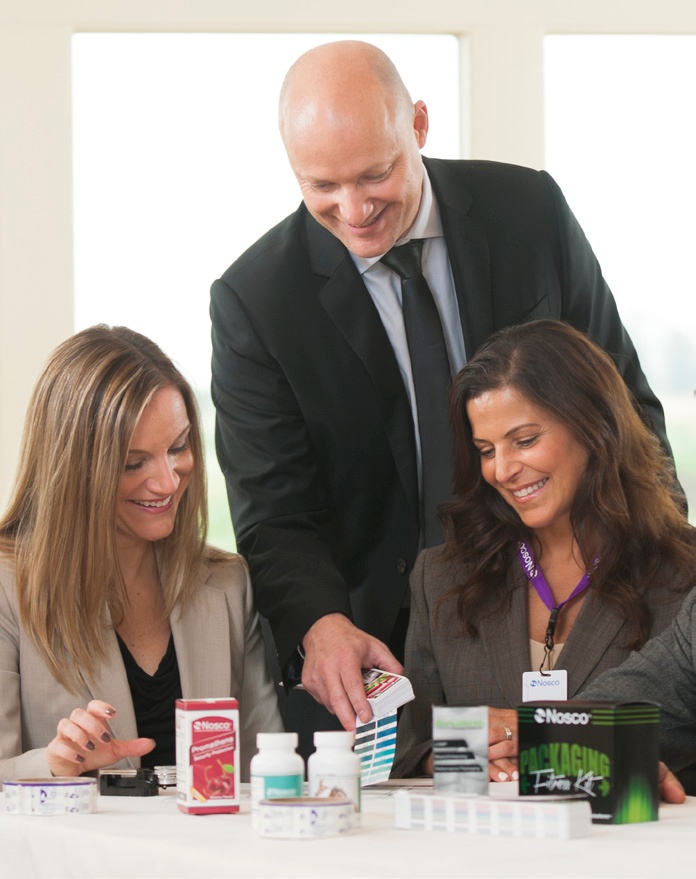 PROPEL YOUR BRAND UTILIZING TOP PACKAGING TRENDS
Luxury goods (and high-quality packaging) are on the rise – giving budget and mass products a run for their money, according to a Mintel packaging trend report. So, what does that mean for your packaging? It's all about creating a moment.
Just think, if your target consumer was walking down the aisle of their preferred retailer , they would likely be bombarded with options. But how would they choose? Value? Price? Brand loyalty?
It's a tough situation many know all too well, but one that can be avoided by persuading the consumer to interact with your product through packaging, ultimately, propelling your product to the top. Here's how to get it done utilizing top packaging trends:
Holographic and other eye-catching enhancements
Regimen packs and kits
Smart and interactive packaging
Clean labeling and transparency
It's important to note that many of these trends require expert file-building and design techniques.

COMPEL YOUR CONSUMERS WITH COLOR
Gone are the days of packaging with full of floods of color. Today, the savviest uses of color are the mindful ones. "Brands that tone down the retail-aisle color noise are getting noticed," says Mintel's Color their World report. And for many consumers, a simple refresh of your packaging, with strategic color and design choices, can provide a breath of fresh air.
In their color report, Mintel also says that it's important to stay true to your product or brand, rather than jumping on the "color of the year bandwagon." And, why wouldn't you? It's what is going to ultimately gain the respect of your consumer… not a flashy fad color.
Need color you can count on? Utilize Nosco's On_Demand Solutions to benefit from improved print quality and better color consistency from run to run. Learn more at:
Nosco.com/ODSC

OUTSELL YOUR COMPETITION THROUGH A SENSORY EXPERIENCE
From textured substrates to specialty varnishes, tactile packaging increases both customer engagement and value by enhancing user experience. That's why one of the easiest ways to outsell your competition is through a memorable sensory experience. Just like with color, pick one or two to start for a tasteful and meaningful interaction.
According to Mintel, when it comes to sight it's important to "disrupt color and shape
expectations" to achieve the most impact on the shelf. In regards to touch, they recommend that any texture used "needs to align with brand values."
Want to learn more? Schedule a meeting with a Packaging Advisor or request a Premium
Decorative Kit!