Solutions That Work
Take advantage of our expert knowledge to help you enhance your brand, solve a complex packaging problem or collaborate on the next best thing.
Experience developing packaging solutions for healthcare markets (since 1906)
A dedicated team whose sole focus is creating new products – we call them the Invention Engine
Continual reinvestment strategies to sustain double-digit growth
cGMP-based quality lifestyle
Specification development to protect your brand
Supply chain velocity for quick cycle times and launches
We provide structural design solutions
and a variety of finishes.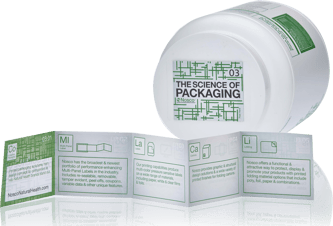 We have the broadest portfolio of performance enhancing multi-panel labels.