Nosco's fourth annual MasterMinds event was held June 13-15 at the Ritz-Carlton Buckhead in Atlanta, Georgia. In total, 33 customers and prospects—including DPT Labs, QuVa Pharma, Galderma and Bayer—joined us to learn what it takes to be a Healthcare Packaging Trendsetter. From that group, we earned the business of three new customers.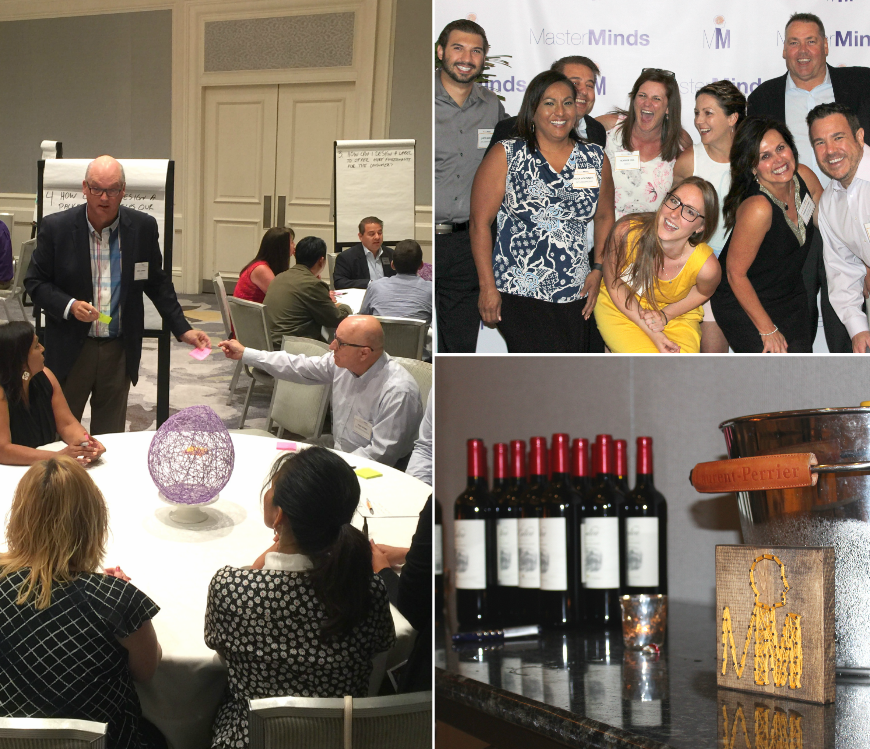 This year featured one of our best agendas yet with sessions from QuintilesIMS, Personalized Medicine Coalition, Cognex and more. Here's a look at our full agenda and what our attendees thought:
✓ What's on the Horizon in Healthcare Trends Attendee Rating: 4.75 / 5
✓ The Rise of Personalized Medicine Attendee Rating: 4.63 / 5
✓ The Future of Vision Attendee Rating: 4.75 / 5
✓ Progressive Packaging Ideation Session Attendee Rating: 4.5 / 5
✓ Best Practices for Launching a New Brand Attendee Rating: 4.75 / 5
✓ Lit-a-Sure Combination Packaging Attendee Rating: 4.75 / 5
"This was a very pleasant learning experience all around that I would recommend to others," said one pharma customer. "The entire event was planned and executed brilliantly," said another.
Overall Event Rating: 4.88 / 5
A great time was had by all, as several networking events were incorporated into the agenda, including an evening reception and tour of HP's Graphics Experience Center.
We hope to see you at future Nosco sponsored events! Visit www.Nosco.com/events for more information.